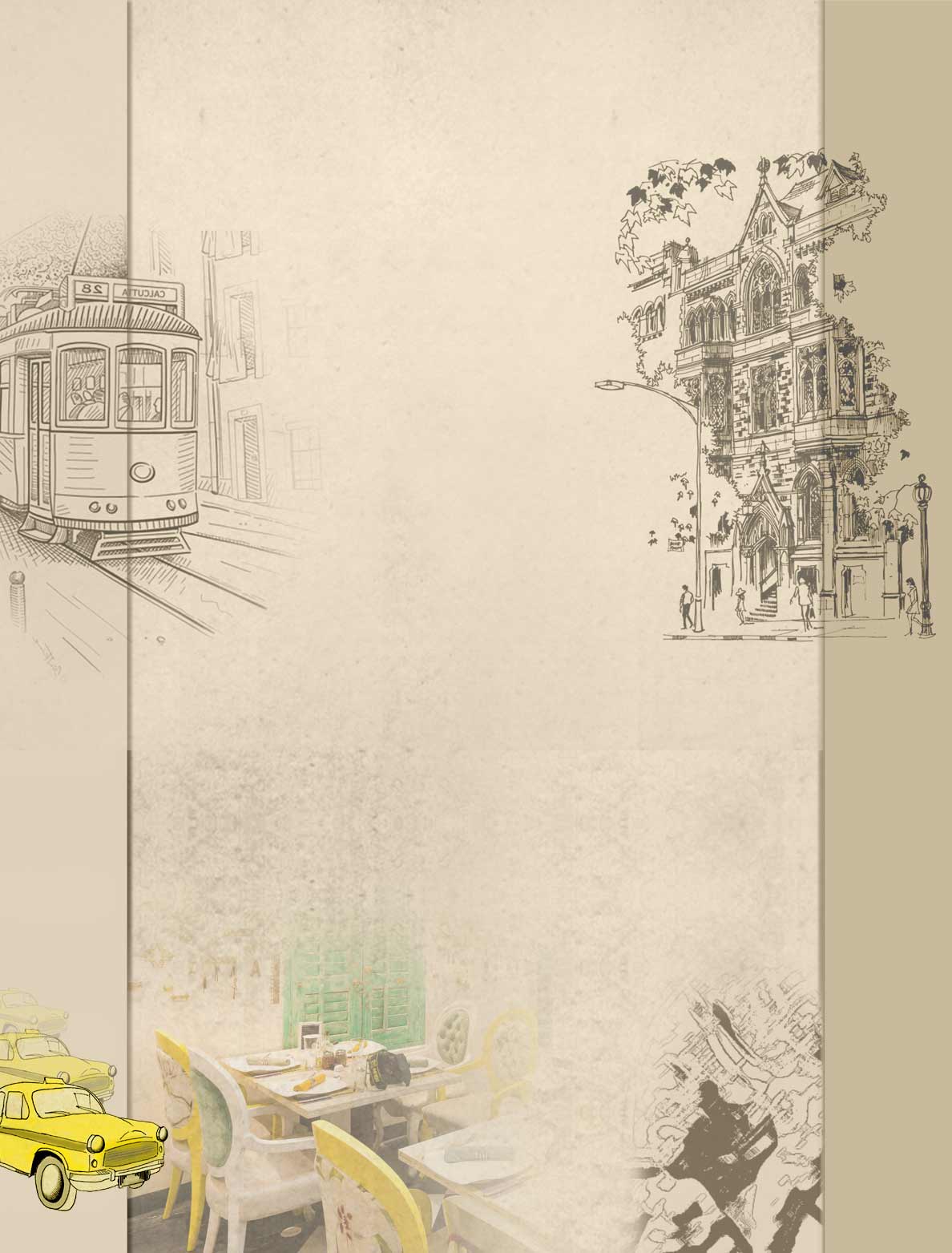 About Us
The building housing TCC is a typical rich Zamindar family home of the late 20th century (1904), and from the very beginning of the project, our endeavour has been to retain as much of the architectural and structural aspects of the original structure as possible. The original building was actually twice if the size of the portion that houses TCC, the other half was sold by a part of the family and a partition wall as well as a staircase was erected and still stand at the edge of the TCC's courtyard on the north side of the building.
We were sure that we wanted the restored bungalow retained its original glory and character as much as possible. This abandoned old house hiding in plain sight on a busy high street, brimming with colonial charm, resulted in an organic decision of converting this British bungalow into a boutique hotel. However, we did not want to recreate the past. Through The Corner Courtyard we have remembered the past but not recreated it.
Rooms: There are 7 rooms available for guests to stay at. Kolkata is a city of rich cultural heritage, the city of joy and full of hues. The rooms are inspired from these colours and each room portrays a different story being a boutique hotel in true sense.
CRIMSON: This is a brick red colour and depicts the red bricks buildings the city. For example, 'The Writers Building' in Kolkata. The room has a red wall and digital prints of sketches of buildings from around the city.
VIRIDIAN: Viridian is a shade of green and this is celebrating all the sports in Kolkata and of course the very famous Eden Gardens. It has photographs – all originals by a commissioned photographer, of golf courses, cricket grounds, street football and horse riders at the race course.
CHARCOAL: This room is essentially black and white and pays a tribute to the artists of Kolkata, focusing on Satyajit Ray for his b/w movies. It mainly has digital prints of Satyajit Ray in different postures; some prints of old cameras and movie posters.
CADMIUM: This is a shade of yellow which matches to colour of the yellow taxis of Kolkata. It is the transport rooms and has original photographs of taxis in Kolkata all taken in an interesting way.
INDIGO: This room has the east India Company theme because the East India Co. Essentially came to India in search of Indigo. They had their base in Kolkata. I have used Indigo dyed fabrics for the curtains, cushions and bed liners. A highlight wall is painted in a blue colour. This is the most soothing room.
IVORY: The room Ivory is inspired from the marble hues of the famous Victoria Memorial and celebrates this historic monument's grandeur through this room.
VERMILLION: It portrays that time of the year when the city is almost 'painted red' and immersed in festive celebration for Goddess Durga, celebrating the womanhood.